Reviews
When someone stole my bag, which had a passport, wallet and all my plastic card, toy thought that nothing could be done. But my friends advised me to the agency "Private detective Donetsk." They said…
Read more »
I worked with a detective agency "Private detective Donetsk." To the staff I have no complaints, only gratitude, they know their job. Until I began to hear that her husband had been with my best friend.…
Read more »
Detective agency grateful for the fact that his staff saved…
Read more »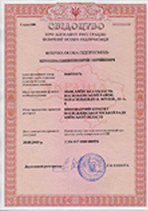 →
→
Reliable protection of intellectual property brands
Reliable protection of intellectual property brands
It is unlikely that today we can surprise anyone that, in stores in fact instead of real product marketed declared brand is counterfeit. And that is the saddest thing that today, probably already and there is not a single company that does not become a victim of just such clandestine manufacturers, stamp their products under foreign brands, attracting the ire of very large corporations, but that is not It solves some of the serious problems, which is sufficiently large-scale and widespread. This applies not only in Donetsk, but the whole Ukraine. Very great difficulty lies in the fact that people are taking it all in silence and consume such products, knowing that is the majority of poor quality and does not meet not just any old world standards, but may rarely just cause very serious harm to human health . But all charges lie exactly on the trademark owner. It becomes cause of failure of many companies to enter our market. Is there a solution to this problem?
Of course, there is a solution. Although it is not so simple. It is important to conduct a targeted and systematic work against those who engaged in the production of counterfeit goods, and most importantly, everything has to be very comprehensive approach. Of course, it is very important to properly and correctly fill in all the legal documents that will confirm your intellktualnuyu exclusive rights to the property, but it is still not guaranteed protection of trade marks. Whatever may have been the documents you have on hand, it will only validate your rights, but would ensure that someone does not want to use your trademark, even if not legally. It is important to identify exactly who makes the violation of intellectual property rights, which is carried underground production, where and how often marketed output. And there are many other aspects that go into the process of investigation into the matter. And all of these employees are engaged in detective agency "Donetsk private detective."
We have for many years engaged in the fight against counterfeit products. And it should be noted that quite well, despite the complexity of the process. We are very much in this work helps many years of experience in law enforcement, which has each of our expert. And we are sure that if in our detective agency would come all the victims of counterfeiting with a view to catching and punishing criminals, then the problem is even not be fully Iskor, but would not have had such a scale. It is not necessary to deal with issues such connivance and close our eyes to what is happening in the world. And even if you still have suffered minor losses and just do not want to waste your time, remember that tomorrow is your problem may take a more serious proportions. So personally by each producer and the owner of exclusive rights it depends on how the fight will be with the producers of counterfeit goods. We do its part always ready to do their utmost to support you in the fight against counterfeit goods. But the initiative must come is up to you. From our side we will take all actions that result will help to identify and punish the perpetrators.
How will complete our participation as you decide. Someone enough that our experts have produced a collection of information, which they then do go to the appropriate government agencies. Someone asks full support in this matter until the final stage victory. We do its part provide all forms of cooperation. Talk to us today that the protection of trademarks and intellectual property rights started as quickly as possible and to save your money, and restore your good name.
Blog
В основном сейчас у людей видеонаблюдение ассоциируется с огромным количеством камер, размещенных по всему дому или офису.
The main principle: a satisfied customer.
We do our best to accurately carry out the work. The first rule that guides us in our work: the right to privacy of its customers. The information you provide to us, in any case will not be the property of third parties.
Second rule: The customer has the right to know about the future performance of its order. Therefore, we will never mislead our customers. We do not promise, we do.
The list of cities serving: