Reviews
Recruited staff to work and used the services of a detective agency, as needed honest people you can trust. During the inspection lot, really weeds out, especially when testing a polygraph lie. Now…
Read more »
I worked with a detective agency "Private detective Donetsk." To the staff I have no complaints, only gratitude, they know their job. Until I began to hear that her husband had been with my best friend.…
Read more »
Thank you for your prompt assistance. Decided in court dispute over inheritance, time to submit the required documents was limited. Without the help of detectives who are very professionally done their…
Read more »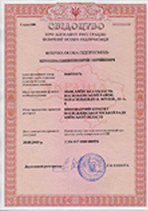 →
→
Collection of information
Gathering information about the person
One of the most difficult issues in the staffing agency - the question of the last hired worker. In addition to the work book of short stories, and the employee is usually nothing. To do this, the private detective agency "Private detective Donetsk" service is offered to collect information about the person. Of course, this service is not only interested in business, but also individuals.
How to check the person for whom going to get married, or buy him a house, or going to lead other important matters, such as joint business? Can I trust him, if he says the truth about his past, or you need to check some facts of his biography?
That, as they say, to break a person for information about his past, it is necessary to verify all the information and, preferably, in the official sources. Although, sometimes all sources are important.
Detectives can gather a lot of different information about a person, other than the passport data, education, you can find out information such as your social circle, whether criminal records, assets, or property: house, car, etc. Often necessary to find out the address by phone number in Donetsk.
It all depends on the task. You will be offered a list of information about a person, sample questions relating to his biography. From it you will select those who would like to find out to determine the extent of the detectives. Naturally, information such as the ownership of shares or real estate assets may need to be additional costs.
To collect the information are unlikely to need a lot of time. Specialists with extensive experience are able to quickly search. Even if a person changed his name, repeatedly moved from one place to another.
The service is to gather information on a person involves several important conditions. First, investigators extracted all the information only legitimate way, and secondly, every piece of information is checked every way possible, from independent sources. Third, no one but the customer does not know that the test was conducted. Strict confidentiality - a matter of honor detective.
One tip: do not try to get this information on their own, especially the fact that a person hides. Sometimes it's dangerous. Collection of Personal Data - a "fad" of experts with extensive experience gained, trust the professionals in such a delicate matter.
The data collected in Donetsk and other cities, including abroad carried out expeditiously, expect long you do not have.
Blog
В основном сейчас у людей видеонаблюдение ассоциируется с огромным количеством камер, размещенных по всему дому или офису.
The main principle: a satisfied customer.
We do our best to accurately carry out the work. The first rule that guides us in our work: the right to privacy of its customers. The information you provide to us, in any case will not be the property of third parties.
Second rule: The customer has the right to know about the future performance of its order. Therefore, we will never mislead our customers. We do not promise, we do.
The list of cities serving: